Hello August...It's Really Hot Out There
August 01, 2022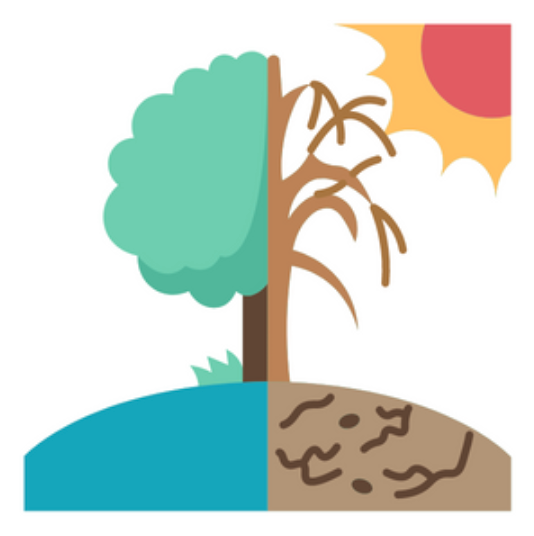 Raise your hand if you are surviving a heat wave!
We have made it to the peak of our summer months and the peak of summer pests.
It takes some serious skill to keep the bugs at bay and the lawn looking fresh this time of year.
And to be honest, with school starting back-up and a change of seasons on the horizon, no one is particularly interested in spending their extra-time on extensive lawncare routines.
Well, do not fear! We have gathered a few tricks to help you maximize these last few days of summer for you and your family.
End-of-Summer Lawn Care Tips
Spot Seeding will help control dying areas from spreading.

Re-Fertilize.

Minimize over watering efforts.
Mosquito Management Tips
Keep the grass cut and hedges trimmed.

Install an outdoor fan.

Replace lightbulbs with yellow bug lights.

Remove any standing water.
Fire and Drought Safety Tips
Do not burn trash, leaves or brush during droughts.

Use spark arresters.

Keep your lawn and garden clean and free of debris.

Create safety zones around grills and any firepits.

Have a "Meet-Up" plan for any emergency.

Keep fire extinguishers up-to-date and ready.
As we close out our summer days, we hope these few tricks will help set your home up for the change of seasons and let you spend more time with those you love!
Happy and Safe Summer All!
Article Sources
https://www.montgomeryzoo.com/Home/ShowDocument?id=352
https://gilmour.com/never-late-lush-lawn#:~:text=Be%20sure%20to%20wait%20until,growth%20throughout%20the%20fall%20months.
https://www.epa.gov/watersense/start-saving#save-outdoors
https://www.epa.gov/sites/production/files/2014-04/documents/greenscaping_-_the_easy_way_to_a_greener_healthier_yard.pdf
https://www.epa.gov/insect-repellents/deet

Want to Learn More?
https://www.epa.gov/watersense/drought-watersense
https://outdoorlivingtoday.com/keep-mosquitoes-away-yard/
https://19january2017snapshot.epa.gov/www3/epahome/hi-summer.htm
https://www.epa.gov/mosquitocontrol/mosquito-life-cycle#:~:text=All%20mosquito%20species%20go%20through,just%20before%20emerging%20as%20adult.
https://www.slughelp.com/coffee-grounds-slugs-snails-really-work/
https://www.foodandwine.com/lifestyle/8-ways-keep-mosquitoes-away-your-backyard-party
Other Resources